83 Movie Review: Ranveer & Kapil's Blockbuster Movie | Plot, Cast, Ratings | Everything
This brand-new Bollywood film will be released in the year 2021. It turned out to be a successful show, though. 83, the movie earned 12.64 crore on the release date, and the viewers were not disappointed. The Indian Express gave it a 3.5 rating out of 5. Rotten Tomatoes loved it so much that they gave this movie a 100% rating. And according to IMDb, they gave it a rating of 7.4. According to the three ratings, the movie seems to be a hit. It is a movie about India's first World Cup and how they won it. Cricket fans are going crazy and seeing where it actually started makes them feel even more hyped up about cricket. It is a 2 hour and 42-minute movie. It is directed by Kabir Khan. He is the same person who directed "Bajrangi Bhaijaan".
83 Review Ratings:
| | |
| --- | --- |
| Indian Express | 3.5/5 |
| Rotten tomatoes | 100% |
| IMDb | 7.4/10 |
Story behind the Movie 83!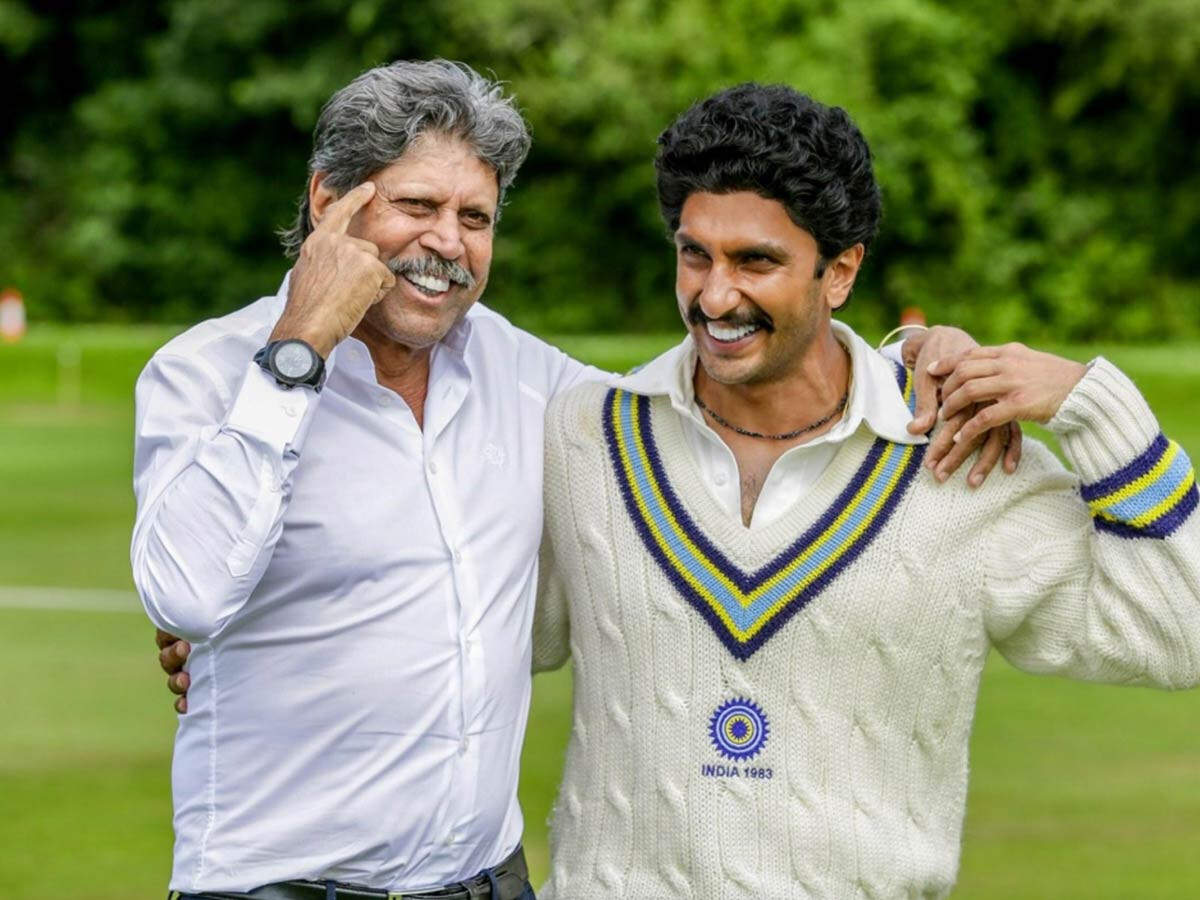 In 1983, Captain Kapil Dev led an unlikely Indian team to the nation's first ever World Cup victory. By returning home as a set of unusually gifted global winners, Kabir Khan's "83" captures the storey of this squad that educated a country to trust and place its expectations on its cricketers. When it happened, the whole country was celebrating. We can say it was one of the biggest blood rushes that a country, as a whole, had faced. The movie is definitely not very serious or sports-centered. Of course, there is drama, music, and dance, and the full Bollywood genre was in that movie.
Who is the cast of 83?
I'm glad this question was raised. All the very talented people are in the cast. Apart from that, there are many, but these are the few names. Including
| | | |
| --- | --- | --- |
| Actor Name | Reel Name | Birth Year |
| Ranveer Singh | Kapil Dev | 1985 |
| Pankaj Tripathi | PR Man Singh | 1976 |
| Tahir Raj Bhasin | Sunil Gavaskar | 1987 |
| Jiiva | Krishnamachari Srikkanth | 1984 |
| Mohinder Amarnath | Saqeeb Salim | 1950 |
| Jatin Sarna | Yashpal Sharma | 1984 |
| Ammy Virk | Balwinder Singh Sandhu | 1992 |
| Chirag Patil | Sandeep Patil | 1993 |
| Nishant Dahiya | Roger Binny | 1991 |
| Hardy Sandhu | Madan Lal | 1986 |
| Sahil Khattar | Syed Kirmani | 1991 |
| Deepika Padukone | Romi Dev | 1986 |
| Neena Gupta | Raj Kumari Nikhanj | 1959 |
| Boman Irani | Farokh Engineer | 1959 |
Is the movie actually worth it?
It is totally worth it, and you will not feel that you have wasted your money and time by deciding to watch this movie. At each and every point in the film, Kabir contrasts genuine pictures with reel pictures. Making one sit up and pay attention to the fact that he has engaged substantially in study and reproduction of significant events in Team India's 1983 World Cup adventure. The scenes are shot in such a spectacular manner that they look as real and good as if they actually happened. You understand that the movie was not solely about drama or sports-it made a real effort to combine the two.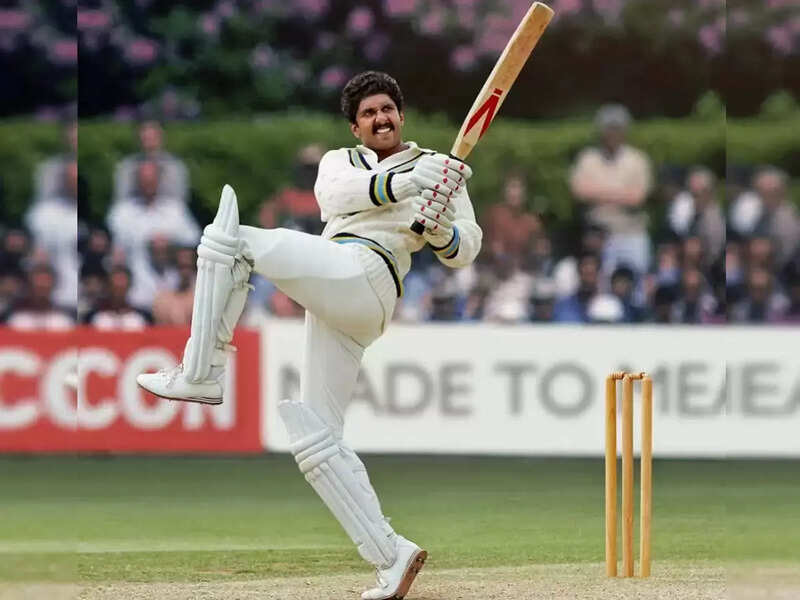 The fact that India's team of 1983 moved on to knock the breath out of the West Indies, a seemingly invincible cricket team at the moment, during the World Cup Finals that year owes a great deal to the country's enthusiasm for the game. Kapil Dev's overs not only saved the day for India, but they also deserved a place at the table and a great deal of respect from all quarters. Including the domestic cricket control board, Indians residing in India as well as abroad, global and domestic media, and those who had already established a reputation in the match.
Also read about Atrangi Re Review 2022: A Love Triangle Explained
What is the Plot of 83?
While it depicts how the team ended up winning the trophy, it also depicts the other parts of the tale, such as the players' backstage stories, encouragement and support from their families and supporters, and so forth. This film also depicts how the underdogs, or the amateur team that is India in this movie, show tremendous self-confidence and conviction in order to achieve their destiny while setting the foundation for a new period in cricket for the nation.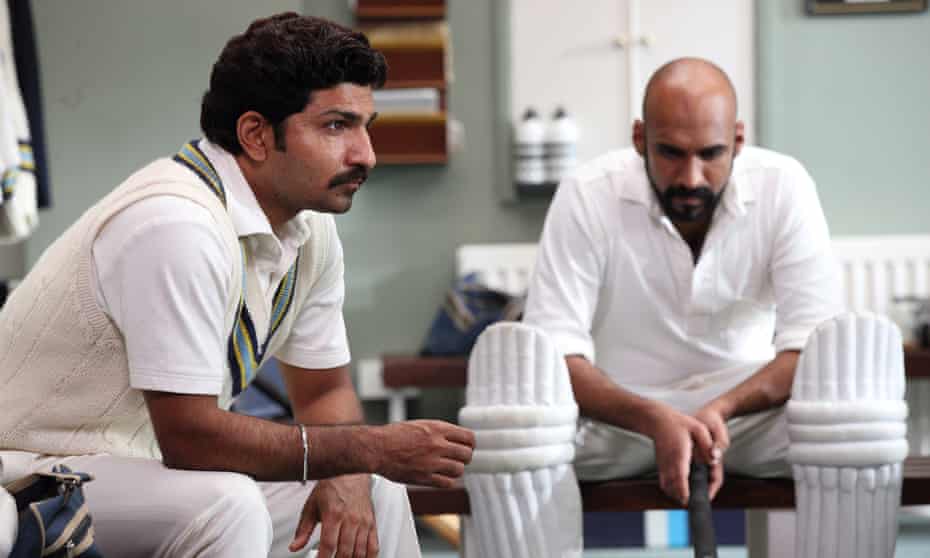 We are transported back to the India-Zimbabwe encounter, which did not appear to be going India's way. With only 9 runs on the board and four batsmen down, Kapil Dev, the former captain of the national cricket team, ended up taking matters into his own hands. In a literal sense, The experience has been nothing less than magnificent for the entire country since that time when the trophy was lifted.
83 Review Conclusion:
On the surface, '83 is about the triumph of an average team. As you learn more about each actor's easy portrayal of a great batsman from the 1983 team, you get the impression that this film was made with a well-crafted plot. Backed by nuanced and absorbed portrayals, and with each section contributing their creative genius, The film's writers deserve some credit for effectively weaving it all together. The best scene and climax would be when there was no hope of winning, but India won, and the reaction of all India on winning the cup. That is nothing but a moment when we all get goosebumps.
References for 83 Review:
1. www.filmibeat.com/bollywood/movies/83-ranveer-singh/story.html