Top 20 best sad anime movies to must watch this upcoming year
Do you'll ever have the strong urge to show take out all your emotion? If yes then these top 20 anime movies will most definitely help you with it.
Here is the list of the Top 20 Best Sad Anime Movies 2022:
Hotarubi no Morie (To the forest of Firefly Lights)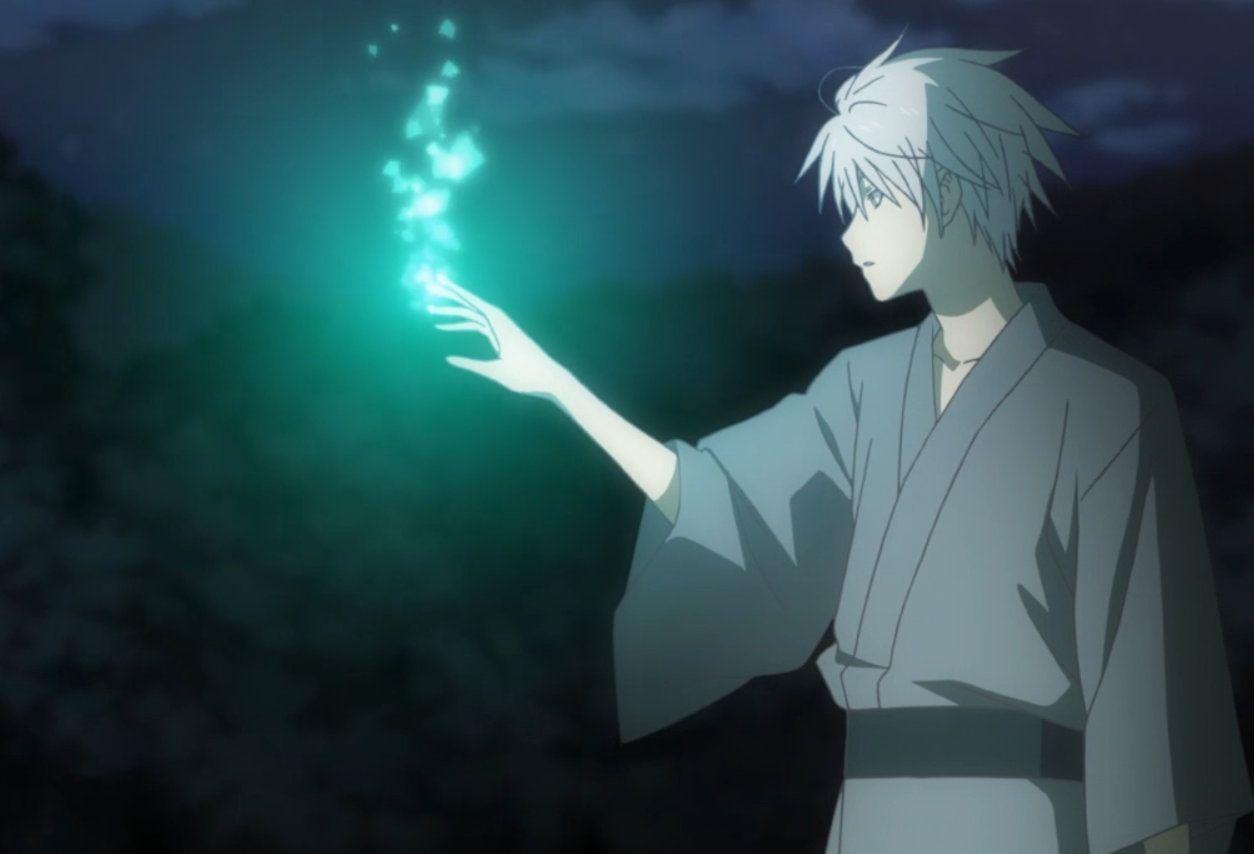 If you're a fan of anime movies, you'll surely know about this movie. The movie was launched in the year 2011 and has been a famous one since then. The film follows the story of a six-year-old and her friendship with Gin and the hardships that she has to face. This 2011 anime film is adapted from the manga. This was originally published in the year 2002 in Japan. This anime was premiered on Blu- ray Disc and DVD in Japan. While this is one of the most popular and loved anime movies the movie received a little criticism regarding the short length of the movie, as the movie is only 40 minutes long.
---
Kimi no Na Wa ( Your name)
Just liken the interesting title the movie holds, the movie is just as interesting as its title. This film is also one of the popular ones. The film was released in the year 2016. The film was also rewarded as the best title in the anime section in Japan in the same year as its launch. The film is about a person who is in another person's body, while this might sound weird this film can set your emotion on a rollercoaster ride. The film is directed and written by Makoto Shinkai.
---
Hotaru no Haka (Grave of the Fireflies)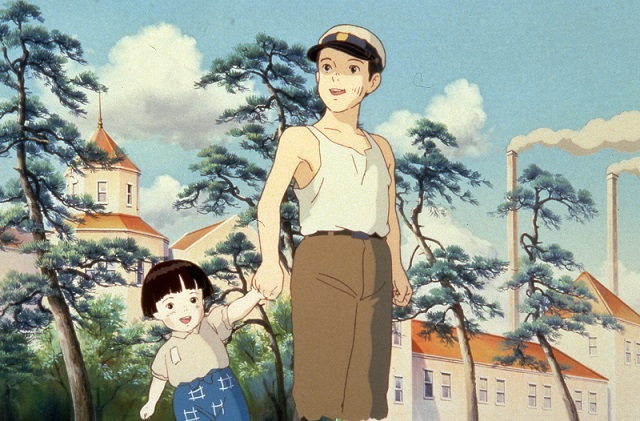 Traveling a little back in the time period, this movie from 1988 will make sure there are tears rolling down your face. This movie is one of Hayao Miyazaki's first works that was premiered. This film follows a true story from World War. The protagonists are two brothers that are affected by the bomb dropped in Hiroshima and Nagasaki. It follows their journey of life with endless struggles which would make anybody emotional.
---
This movie is a sequel to the animated movie of the same name that was previously broadcasted in Japan. This movie tells us the story of a teenager who lives with her father, who meets her hero and falls in love. Both the partners have to suffer a lot of obstacles with their son. This is a romantic drama movie. So, if you're a sucker for romantic movies that make you cry, this is the perfect match for you.
---
Sen to Chihiro no Kamikakushi (Spirited Away)
This famous movie was produced in the early 2000s. The movie follows a 10-year-old kid, who lives with her parents but since her parents are greedy, they were turned into pigs. For the girl to make her parents normal again has to go through some hardships that will break your heart. This movie is a fantasy film that is written and directed by Hayao Miyazaki. This is a great movie recommendation for kids to understand the hardships and love between a parent and a child through such a fun yet an emotional way of watching the movie.
---
Koe no Katachi (A Silent Voice)
We again have one more interesting movie title name. This anime movie is slightly different from the usual anime movies as it follows deep and hurtful concepts. Normally, anime is known for its light fun movies but this one goes deeper. The story is of a deaf girl who shifts school and gets bullied by a person named Shouya because of which Shouya gets into trouble and his friends start bullying and making fun of him for his certain past actions. Shouya asks for forgiveness and puts all of his efforts to be normal again. Seeing his struggles, we're sure that it would bring teras to your eyes. It stands at fifteenth among the top 20 sad anime movies.
---
Ookami kodomo no Ame to Yuki (Wolf children)
Although the title of the movie does sound complicated the movie is not half as complicated to understand. It's thestruggle of a mother who raises her two children who are half-human and half-wolf, who decides to move across places to protect her children. This is a single mother and her children's story which will have you all caught up with your emotions cause there is no movie about mothers that would not make to pour out your eyes. The movie was released in the year 2012 and is still remembered by all anime lovers.
---
Shigatsu wa Kimi no Uso ( Your lie in April)
Any music lovers in the house would immediately know this movie as it revolves around the main concept of music. It showcases the importance of love and friendship. The film begins with a pianist named Arima Kousei who is traumatized playing the piano due to the death of her mother. Then he met Miyazono Kaori, a violinist girl, who apparently want to get Kousei back to play music. How close and beautiful the relationship between the two characters actually brings us into the abyss of deep sadness.
---
Boku dake ga Inai Machi (Erased)
This is one of the latest films, as it was released in the year 2016. The movie falls in the mystery genre, which a lot of people like. But would a Mysterious film make you cry? Let's find out.  The detached, 29-year-old manga artist has taken advantage of this powerful yet mysterious phenomenon, which he calls "Revival," to save many lives. Boku dake ga Inai Machi follows Satoru in his mission to uncover what truly transpired 18 years ago and prevent the death of his classmate while protecting those he cares about in the present. It stands at twelfth among the top 20 sad anime movies.
---
Ano Hi Mita Hana no Namae wo Bokutachi wa Mada Shiranai (Anohana: They Flower We Say That Day)
No no don't be scared by the long title of the movie, if you truly want to get the best of your emotions this is the movie for you. This is one of the best films there is which will imprint in your life forever. In this movie, Anohana tells about friendship and tragedy, which is about the friendship of 6 sweet elementary school children. However, things completely change, when one of their friends, Menma, died. The five remaining friends blamed themselves on each other, overwhelming them with their own thoughts. They all try to spend day after day to get rid of their guilt until one of them is approached by the spirit of Menma who haunts.
---
Now, if you love a good heartbreaking movie, then this one is for you. This movie showcases the reality of life and that nothing is forever. The plotline of this movie is that there are these unique creatures who have a very short lifespan with almost only nine years of life. The hero of the movie falls in love with one of these creatures and realizes the harsh truth of love and heartbreaks. While it's not a movie but series, it's still included in the list because of its popularity and great plotline. The series aired in Japan between April 5 and June 28, 2015. It stands tenth among the top 20 sad anime movies.
---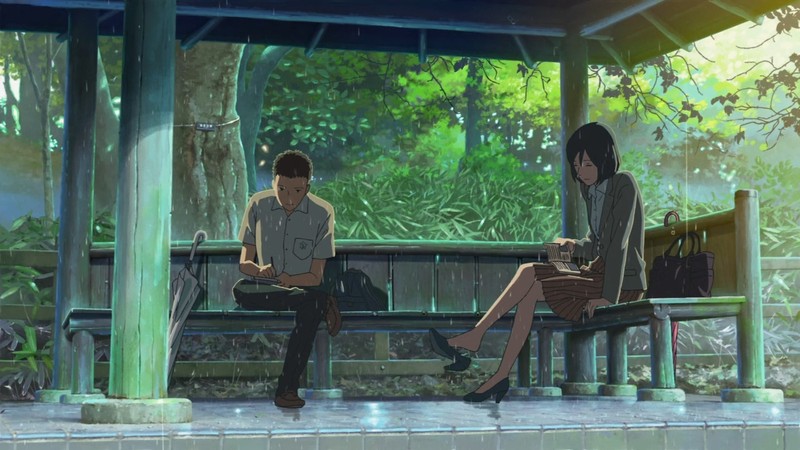 This movie was produced in the year 2003 by Makoto Shinkai. This is a movie full of drama and romance. The meaning of the title of this movie means longing for someone in solitude. This movie follows a 15-year-old boy and 27-year-old woman who find an unlikely friendship on a rainy day in the Shinjuku Gyoen National Garden. While Takao is skipping his morning class to design shoes, Yukari is avoiding work due to personal problems in her professional life. It stars Miyu Irino and Kana Hanazawa and features music by Daisuke Kashiwa instead of Tenmon, who had composed the music for many of Shinkai's previous films.
---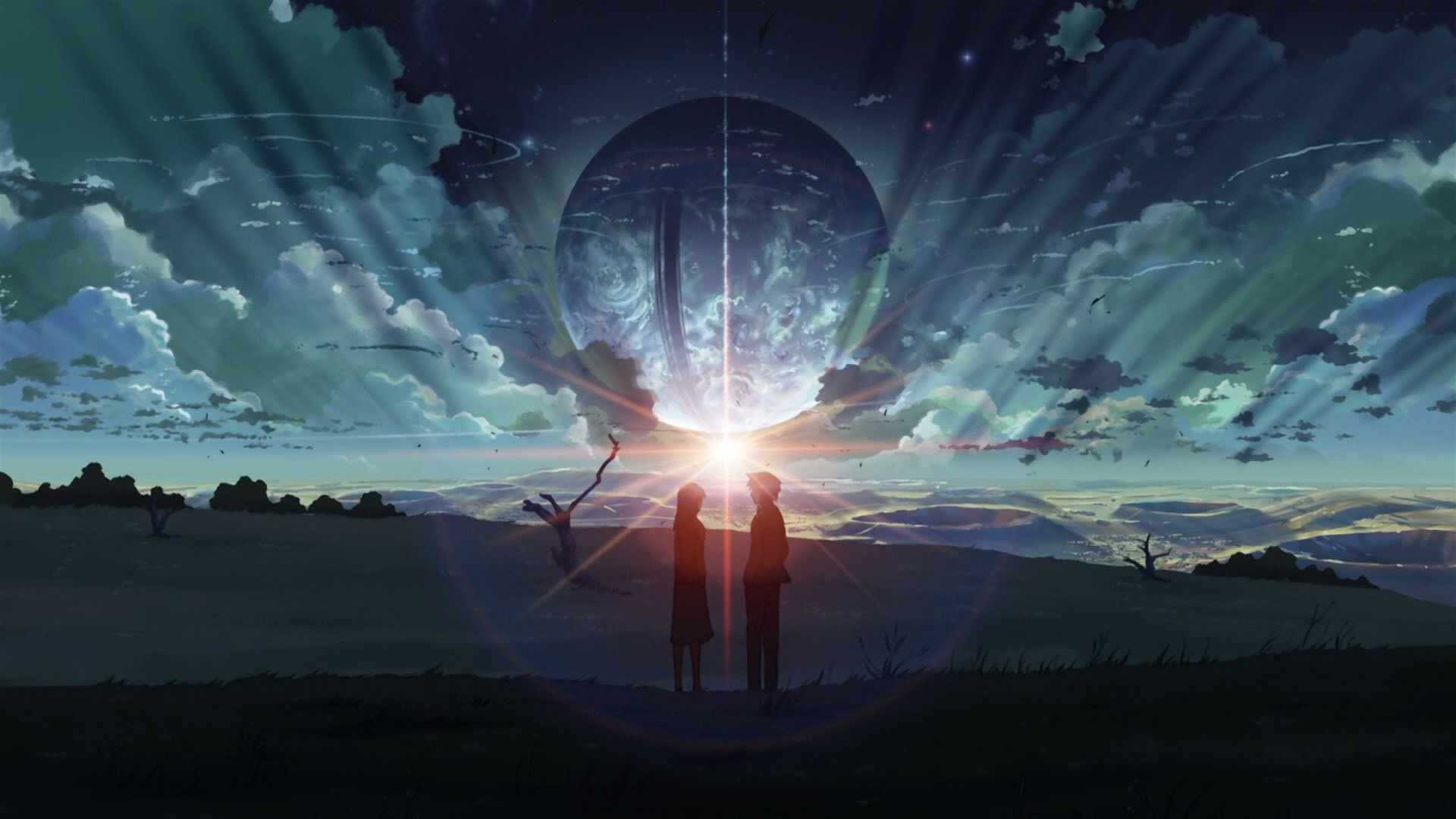 This movie was launched in the year 2007. This is a Japanese drama, anime film by Makoto Shinkai. It theatrically premiered on 3 March 2007. The film consists of three segments: "Cherry Blossom", "Cosmonaut", and "5 Centimeters per Second". All of these movies follow the protagonist's life and his romantic relationships with everyone. The movie series is a very popular one despite its sad ending. The movie was awarded Best Animated Feature Film at the 2007 Asia Pacific Screen Awards. It received a novelization in November 2007, and a manga adaption illustrated by Seike Yukiko in 2010. The movie reloves around the main character and his love interest in elementary school. Their friendship is put to the test when the protagonist has to move to another city.
---
The Girl who leapt Through time
This is an interesting yet sad story that is about a teenage girl who tries to use her newfound ability to travel through time to her advantage. The movie was launched in 2006, which was more than a decade ago, but is till people's favorite which is by the production house made a part two of the movie with the same name showing the continuation of the life story of the protagonist.
---
Colorful is a really long movie with almost 2 hours of duration, so if you have the time to watch some really painful and long anime, this one is for you. This movie follows drama to another extent that would move your heart. In this movie, the protagonist's soul wants to die but has to comply anyway. It has to live in the body of a 14-year-old suicide victim. The soul has to find out what drove this young boy to commit suicide all the while trying to figure out his sin and to do all this he only has a very limited short period of time which shows him to enjoy every moment and look at a second chance at life.
---
This film involves fantasy, supernatural powers, adventure, and drama. If you like good old PG-13 movies then this one is a treat for you. This movie is also great for kids, as it showcases the life of a 4-year-old. This child is loved and pampered and the center of attention until his younger sister was born. At first, he is happy now that he has a sister but the love slowly turns into hatred and jealousy. So, the whole plotline is about the siblings whose life is like it's on a rollercoaster ride. It stands fifth among the top 20 sad anime movies
---
Kono Sekai no Katasumi ni (In this Corner of the World)
As you know anime is mostly made in Japan and Japan was severely attacked by the nuclear bombs. This movie depicts the same scenario, of course, this is a false story but the situation shown in the film is very real. It shows the ugly sides of the warlike suffering and loss of lives but also teaches to live life to the fullest. The movie is around 2 hours and 36 minutes so you'll have to be patient but it's definitely worth it.
---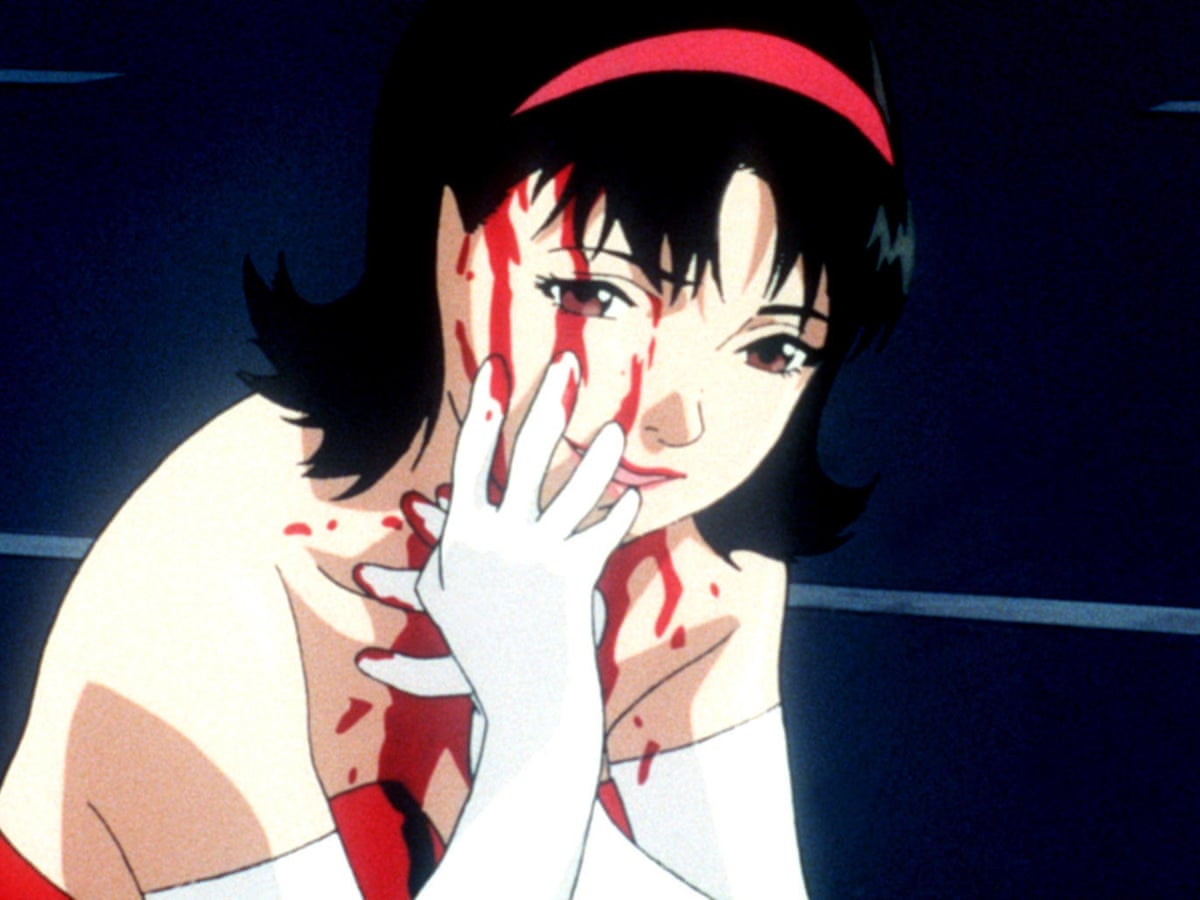 Another oldie but a goodie movie would be Perfect Blue which was premiered in the year 1998. This movie is the anime adaptation of the novel 'Perfect Blue: Kanzen Hentai' written by Japanese author Yoshikazu Takeuchi. The movie has won multiple awards, nominations, and praise. The movie shows the harsh realities and unfair traits of life in a very raw manner, so it's advised for only adults to watch with trigger warnings.
---
Anything with war and violence is supposed to wake up your emotional cord. And this is exactly what anime creators do, and one such great movie is Jin Roh: Wolf Brigade. After the end of World War II, anti-terror policeman Fuse gets suspended after a young terrorist girl's self-detonation during an operation. Both the girl and the man are now rivals and it's their struggle to find peace and harmony. This movie is absolutely surreal and will give an ache to your heart.
---
This movie was launched in the early 2000s and therefore is undoubtedly is an epic romantic love story of the hero. He is a high school student whose mother died when he was young. Although he has a father, he has been keeping his distance from him. He one meets a girl who is repeating the same class because of her sickness. Although she is sick she teaches the protagonist to enjoy his beautiful and perfectly healthy life. All the characters in the movie have sad, realistic, and sympathetic stories which made the movie more relatable. There is also a sequel to the movie called "Clannad: After Story" was a year later which was even more heartbreaking to watch. It stands first among the top 20 sad anime movies