Kurup Review: Fugitive-Real life Based Story | All You Need To Know
Kurup Review: Fugitive-Real life Based Story | All You Need To Know
Kurup was released in the year 2021. It was released on November the 12th. The genre of this movie is thriller and crime, and the duration of this movie is 2 hours and 37 minutes. This movie is available on the Netflix platform. It is directed by Srinath Rajendran. It would pique the interest of those who are fond of the criminal-based genre and the thriller-based genre. Kurup is based on a murder and is one of India's greatest manhunts that has captivated a state's interest. Dulquer Salmaan takes on the role of Sukumara Kurup, a man who has escaped from prison for nearly four decades and has become a folk hero in the meantime.
This is not the first time a film about a serial killer has been made; Malayalam films NH 47 (1984) and Pinneyum (2016), as well as the Hindi film Moh Maya Money (2016), have all done so. However, because of Dulquer's celebrity, the 37-year-old murder trial has found a new following among a younger generation.
| | |
| --- | --- |
| Facebook | 4.9/5 |
| IMDb | 7.4/10 |
What is the Plot?
Kurup's story starts to crumble when a police investigator discovers a diary including photographs and details of the historic case. In the backdrop, DYSP Krishna Das is retiring, and the police officer is reading the story of the evil genius. Kurup, then identified as Gopi Krishnan, was an Air Force officer who had been frequently delayed for police exercises and desired to do something with his existence other than fulfil officer responsibilities.
He went back home following his move to Mumbai and took a month's sick vacation; it was later discovered that he had tried to commit suicide. Gopi Krishnan changed his name to Sudhakara Kurup and began a new life in Persia/Iran. The movie attempts to tell the story from the point of view of what the cops acquired from their colleagues. Kurup was apprehended by the cops after plotting the assassination of a guy that looked like him in order to collect his insurance coverage.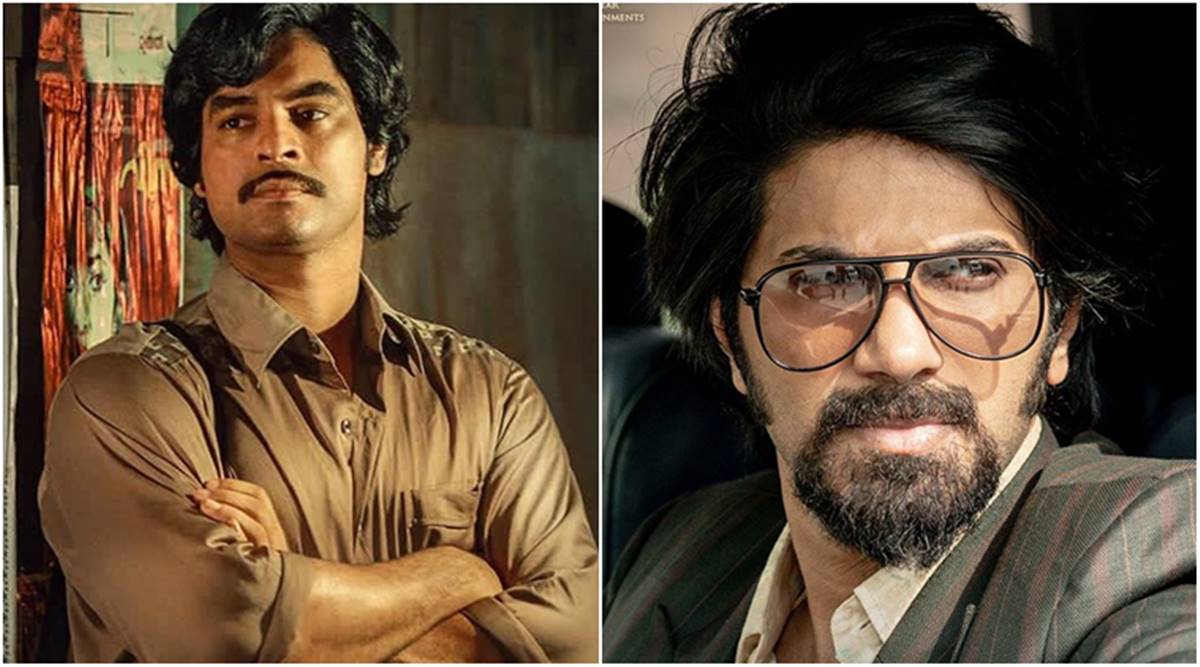 Several bits of evidence were unearthed by the police to indicate that "Charlie's" death was not an incident, but rather a homicide. Whereas the spectator is forced to speculate on Kurup's true motivation as well as what he accomplished after altering his name, the cops apprehend his accomplices. The police pursued Krishna Das and Kurup to every place they were told about, resulting in a pursuit.
Whenever the movie hits its halfway point, the focus shifts from the cops to Kurup, who tells his own narrative. This is when a variety of secrets are disclosed, including the most critical one: what did Kurup accomplish in Persia? Kurup's journey is documented, from illegally selling booze from the Air Force canteen to initiating arms deals with well-known mafia figures. He uses a high level of intelligence when dealing with the cops and eventually becomes undetectable.
Who all are there in the cast?
| | | |
| --- | --- | --- |
| Actual Name | Reel Name | Birth year |
| Dalquer Salmaan | Sukumara Kurup | 1986 |
| Sobhita Dhulipala | Sharadamma | 1992 |
| Tovino Thomas | Chacko | 1989 |
| Shine Tom Chacko | Pi | 1983 |
| Walid Riachy | Rashid | 1990 |
| Bharath | Izaakh | 1983 |
Additional Information Related Kurup:
Kurup's creators have been chastised by some for "glamorizing" a chilly killing for the purpose of big-screen amusement. That is a discussion story for another time. But, in some ways, the directors thought it would be worth it to risk everything for this movie, since they must have discovered something more valuable in it than an enigmatic felon. Kurup was charged in 1984 with killing a fellow named Chacko and then using the body to obtain an insurance payout. Kurup was never apprehended by the Kerala Police, despite the fact that his collaborators were. And filmmaker Srinath Rajendran, as well as his writing staff, have attempted to depict how one of Kerala's most wanted escaped prisoners has developed into something more.
Reference:
https://indianexpress.com/article/entertainment/movie-review/kurup-review-dulquer-salmaan-sukumara-kurup-crime-drama-suffers-from-half-measures-7619590/
https://dmtalkies.com/kurup-summary-review-2021-indian-film-dulquer-salmaan/