Arjun Kapoor Backlashes The Trolls About Malaika Arora! Will It Increase The Controversy?
Arjun Kapoor responds to the trolls targeting the age gap with his girlfriend Malaika Arora.
Bollywood actor Arjun Kapoor and actress Malaika Arora have been together for a long time now, but the trolls have still not stopped.
Both Malaika Arora and Arjun Kapoor have openly expressed their love for each other. Arjun Kapoor and Malaika Arora share a 12year age gap. Arjun Kapoor is 36 while Malaika Arora is 48 years old. Because of the age gap resting between the couple, the trolls are going viral on social media platforms. But now it seems that Arjun Kapoor has had enough of trolls and is giving harsh replies to the trolls. In his recent interview with maasal.com, he openly spoke about his relationship with Malaika Arora and the age gap.
He said, "First of all, I think the media is the one that runs on people's comments. We don't even see 90% of it so trolling can't be given that much importance, because it's all fake. The same people are dying to take selfies with me when they meet me, so you can't believe that story. What I do in my personal life is my prerogative. As long as my work is being recognized, everything else is just noisy."
He also further added, "Also, you can't be bothered about who is of age, so we should just live, let live and move on. I think it is a foolish thought process to look at the age and make the relationship relevant."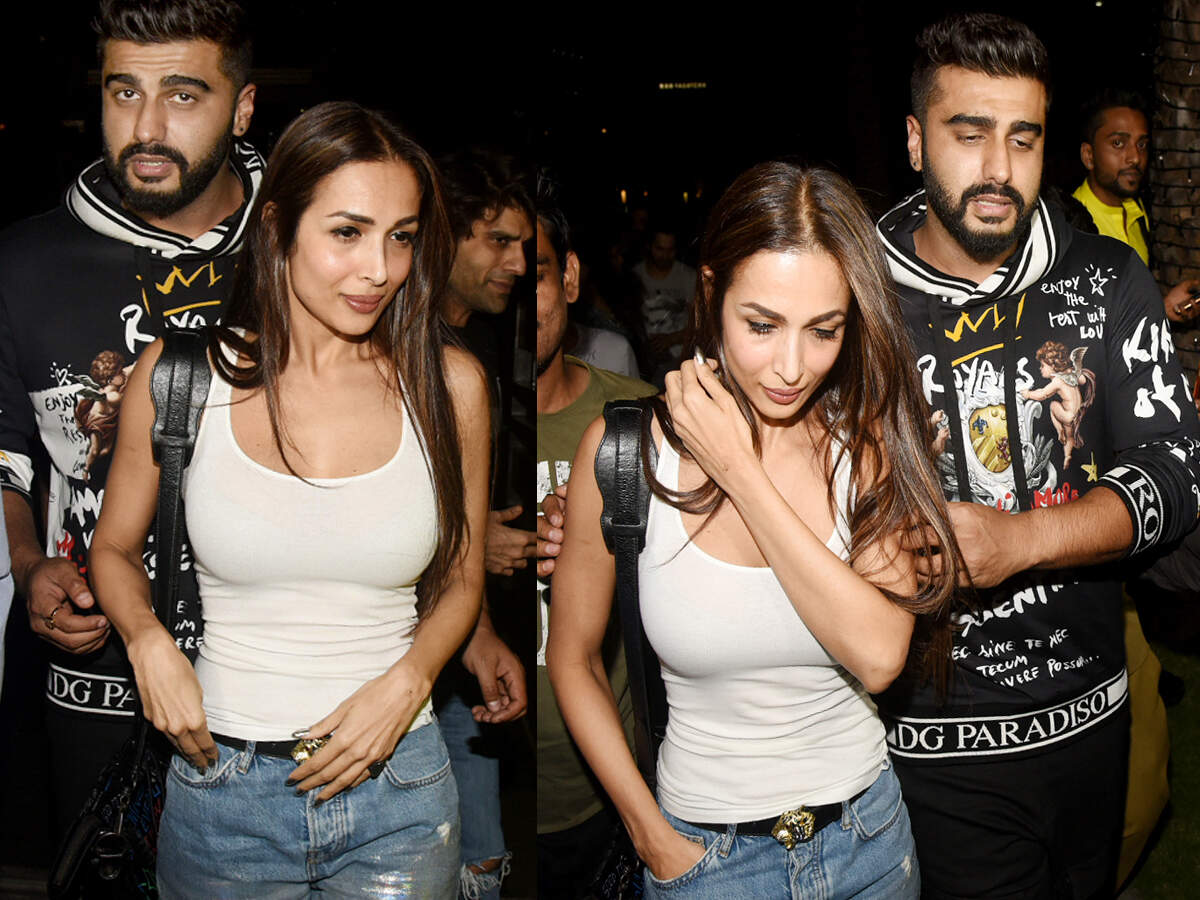 Arjun Kapoor not only this time but has also defended his girlfriend previously. He is completely fine with the age gap that he shares with his girlfriend. He also recently shared a picture of him and Malaika Arora on new year's eve. The couple shares a similar post on their respective social media handles. Malaika also wrote a mushy caption, "I am missing you Mr. Pouty Arjun Kapoor (by the way my pout is better than yours) Happy New Year." The picture of these two became increasingly viral on social media.
The couple has been dating for more than a year now, but the memes and trolls regarding their relationship have still not stopped. While many other celebrity couples in the Bollywood industry share a huge age gap, they haven't been the troll target because the man in the relationship is older than his partner. The trolls have trouble accepting the fact that there can be a healthy and absolutely fine relationship where the woman is older than her man.
Nick Jonas and Priyanka Chopra have had their fair share of trolls regarding their age gap and now the trolls have targeted Arjun Kapoor and Malaika Arora, but it looks like Arjun Kapoor has all his witty response ready for the trolls.