Aarya Season 3:
Before we divine into the whole drama of one of the most famous Indian series, Aarya let's take a look at the basic concept of the show and also some reviews of the last season.
Aarya is a series with its main genre as crime, thriller, and drama. The series is premiered and Disney+ Hotstar, which is co-created by one of the actors of the series Ram Madhavan and Sandeep Modi who's also directed and co-created different series. Ram Madhavan has also produced the entire series under his brand, Ram Madhavani Films. The infamous Aarya series is inspired by a Dutch drama series named Penoza. Recently the show was also nominated for the international Emmy awards for best drama series. Read full article to know the Aarya 3 release date.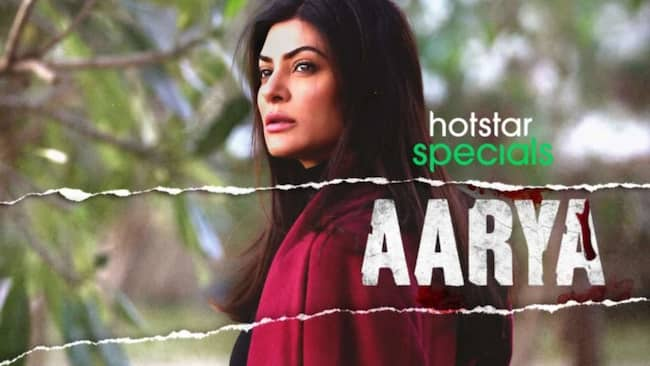 Now, talking about one of the important things that made Aarya such a huge success in the country other than its plotline, aesthetics and characters was none other than the lead star of the show Sushmita Sen. Sushmita Sen is such an iconic actor that after her huge break from the Bollywood industry, people were wanting her series which created hype amongst the audience. While we are on her topic, I think we all agree Sushmita Sen absolutely nailed her character with her fierce and bold looks.
The whole series revolves around the life of an independent woman who seeks to protect her family by joining a mafia in order to get revenge for her husband's murder. While she is a naïve and soft woman who only wants revenge for her husband's murder is unaware of the illegal activities her husband was a part of. So basically the show documents her journey from being a naïve woman to being a mafia queen along with taking care of her three children.
Aarya Season 2 reviews:
Now that you know the storyline of the series, I'm sure you've been intrigued too. And let's be honest anything with drama, crime, thriller, and Sushmita Sen is the Indian audience's favorite thing to watch. Before we talk about season 2 of the series, it's important to note that season 1 was a huge success for the series in the Indian Market and therefore Ram Madhavan decided to go big in season 2.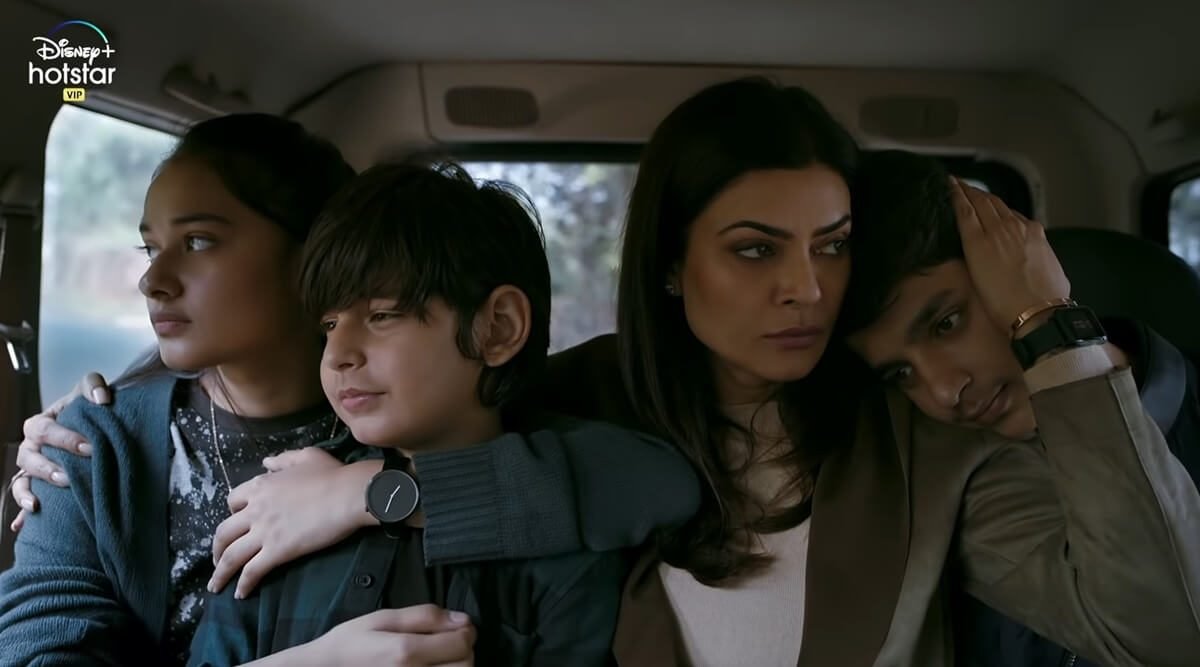 The second season picks up right where the previous one ends, with Aarya's father, brother, and Udayveer behind bars waiting for Aarya to give trial regarding their involvement in the mafia. While Aarya is now settled in Australis with her children, has to return back to her native to testify against the 3 men behind bars. Although she's back home she does not trust her family member as they were involved in her husband's mysterious death and also Udayveer wants to take revenge for his son's death, making it a mission to kill Arya and pay the 300 crores worth of drugs to the Mafia.
With this plotline, this show was meant to be a huge success. The audience was definitely thrilled and enjoyed the entire show by giving it a solid 7.9/ 10 ratings.
Aarya Season 3 Leaks:
If you're a fan of the series then you'd possibly know that Aarya season 3 is confirmed and will release at the end of 2022 on Disney+ Hotstar. Although it's confirmed, the official aarya 3 release date and time and the platform of its premiering are yet to confirm. And like it's anticipated, the main character of the show will mostly remain the same, which is one of the most important things if one wants to keep its show going. And if you're a solid fan of the series you that the origin of the series is in Dutch which premiers 5 seasons, and Ram Madhavan has also reported said that there will be a minimum of 5 seasons, although he would like to take it up to 10 seasons.
Aarya Season 3 Cast:
| | | | |
| --- | --- | --- | --- |
| | Sushmita Sen | AS |  Aarya Sareen  |
| | Vikas Kumar | AS |  ACP Khan |
| | Virti Vaghani | AS |  Arundhati 'Aru'   |
| | Viren Vazirani | AS |  Veer |
| | Sikandar Kher | AS |  Daulat |
| | Jayant Kripalani | AS |  Zorawar Rathore |
| | Ankur Bhatia | AS |  Sangram |
| | Namit Das | AS |  Jawaahar Bishnoi |
| | Maya Sarao | AS |  Maya Bishnoi |
| | Pratyaksh Panwar | AS |  Adi Sareen |
| | Alexx O'Nell | AS |  Bob Wilson |
| | Sohaila Kapur | AS |  Rajeshwari Rathore  |
| | Priyasha Bhardwaj | AS |  Soundarya |
| | Gargi Mangesh Sawant | AS |  Pallavi |
| | Jagdish Rajpurohit | AS |  Bhairon Singh |
| | Vishwajeet Pradhan | AS |  Sampat |
| | Manish Chaudhari | AS |  Shekawat |
| | Flora Saini | AS |  Radhika 'Rads' |
| | Kalp Shah | AS |  Aarav |
| | Sugandha Garg | AS |  Hina Mazhar Khan  |
| | Joy Sengupta | AS |  Indrajeet Sarkar  |
| | Chandrachur Singh | AS |  Tej Sareen  |
| | Richard Bhakti Klein | AS |  Larry Wilson |
Aarya Season Release Date:
The official teaser and the trailer of Aarya 3 date are yet to release as the series is still in its making with scriptwriting and shooting. As also mentioned with its release, it may take another year to release so we will have to wait for it. Although there are some unofficial trailers available on Youtube with bits and pieces from the last seasons complied into a predicted season 3 trailer.
Aarya Season 2 trailer:
Also read about Riverdale Season 6 Episode 6! Release Date, Reviews, Promo